I.S.S.A.
BOYS & GIRLS NATIONAL CHAMPS.
Jamaican High School's National T&F Champs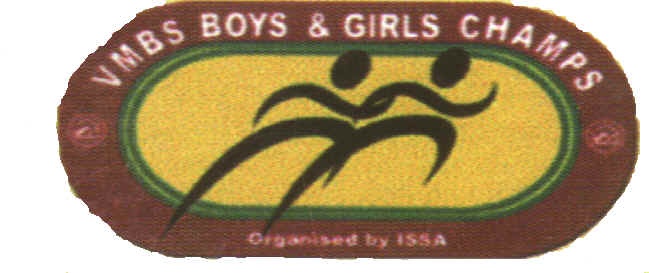 Held at G.C. Foster College in Spanish Town, Jamaica, West Indies
April 16-20, 2002
Results

All days by Class (includes prelims)
For results of 1999 Champs click on the left flag.
For results of the 2000 Champs click on the VMBS champs logo above
For results of 2001 VMBS Champs click on the right flag.