2014 Big Ten Conference Championship Cross Country Meet
Hosted by University of Iowa in Iowa City, IA
November 2, 2014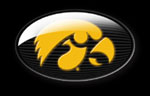 Final Declarations will occur at the coaches meeting on November 1st.
Final entry/ declaration at coaches meeting on November 1.
Online registration provided by

Click on the DA logo above to register on-line.

Entries closed on Thursday, Oct. 28th at 11:59 AM Central Time.
© Copy Right by C.F.P.I. Incorporated, All Rights Reserved, 1999-2014. No material on any pages may be reused in any form without written permission of C.F.P.I. Timing & Data, Inc. All laws applicable apply.