2006 Southeastern Conference Championship Cross Country Meet
Hosted by the L.S.U. in Baton Rouge, LA
October 28, 2006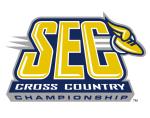 Final Declarations will occur at the coaches meeting on Oct. 27th.
Link to meet information, time schedule, driving directions and course maps
© Copy Right by C.F.P.I. Incorporated, All Rights Reserved, 1999-2006. No material on any pages may be reused in any form without written permission of C.F.P.I. Timing & Data, Inc. All laws applicable apply.