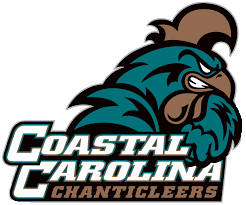 Chanticleer Challenge
Friday, September 29, 2023
Location- @Hackler Golf Course on the campus of CCU in Conway, SC
Meet information sheet and Course Maps
College Online registration provided by

Click on the DA logo above to register on-line.

Entries Closed on September 26th at 11:59pm.

Nearly Live Results

Coastal Carolina XC/Track web site

Entries close on Tuesday, September 26 @ 11:59 pm EDT.
Entries by events

Team Roster Entries

College male Results Finish Line video

College Female Results Finish Line video
© Copy Right by C.F.P.I. Incorporated, All Rights Reserved, 2023. No material on any pages may be reused in any form without written permission of C.F.P.I. Timing & Data, Inc. All laws applicable apply.