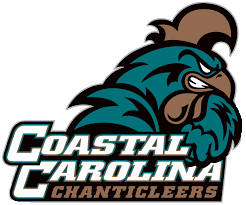 Chanticleer Challenge
Friday, October 1, 2021
Location- @Hackler Golf Course on the campus of CCU in Conway, SC
College Online registration provided by

Click on the DA logo above to register on-line.

Entries Closed on September 28th at 11:59pm.

Coastal Carolina XC/Track web site

Entries close on Tuesday, September 28 @ 11:59 pm EDT.
© Copy Right by C.F.P.I. Incorporated, All Rights Reserved, 2021. No material on any pages may be reused in any form without written permission of C.F.P.I. Timing & Data, Inc. All laws applicable apply.