2014 Northwest Alabama HS Cross Country Championship
(also Lawrence County and Marion County Championships)
October 23, 2014 in Oakville, AL @ Indian Mounds Park. Hosted by Jesse Owens Running Club Boosters.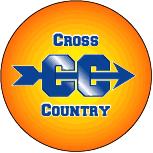 For schools in Lauderdale, Lawrence, Franklin, Colbert, Winston and Morgan counties.
Meet information sheet Meet Entries
Online registration provided by

Time Schedule:

Girls at 4:00pm

Boys at 4:30pm

Entries closed at Tuesday, October 21th at 4:59 pm. CDT
© Copy Right by C.F.P.I. Incorporated, All Rights Reserved, 1999-2014. No material on any pages may be reused in any form without written permission of C.F.P.I. Timing & Data, Inc. All laws applicable apply.