Tennessee State University Invitational
Hosted by Tennessee State University @ Gentry Center
Held in Nashville, Tennessee on Sunday, January 29, 2011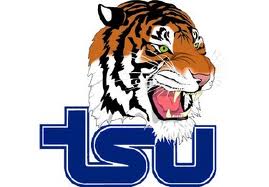 Click below on the DA logo to enter the meet. Entry site if for all college and unattached athletes.

Registration opens on Tuesday, January 11, 2011

All Registration will be through the online registration system only.

CFPI will not accept any teams or unattached athletes via fax or phone directly into the meet. All unattached athletes must pay entry fee at time of entry via a credit card.

Meet information and time schedule Entry lists Start Lists (heat sheets)

If your name is not on the entry list don't come to the meet. You will not be added to the meet.
© Copy Right by C.F.P.I. Incorporated, All Rights Reserved, 1999-2011. No material on any pages may be reused in any form without written permission of C.F.P.I. Timing & Data, Inc. All laws applicable apply.