2008 Northwest Alabama HS Cross Country Championship
(also Lawrence County and Marion County Championships)
October 23, 2008 in Oakville, AL @ Indian Mounds Park. Hosted by Jesse Owens Running Club Boosters.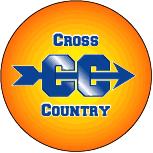 For schools in Lauderdale, Lawrence, Franklin, Colbert, Winston and Marion counties.
Meet information sheet Meet Entries
© Copy Right by C.F.P.I. Incorporated, All Rights Reserved, 1999-2008. No material on any pages may be reused in any form without written permission of C.F.P.I. Timing & Data, Inc. All laws applicable apply.